Shop to Support on #GivingTuesday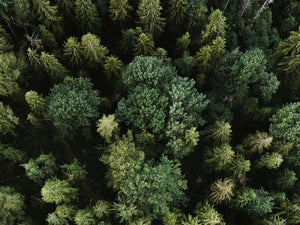 Did you know that every time you shop with MATE, you're not only doing better for your body and the planet, you're also supporting a nonprofit? Whenever you make a purchase with us, 1% is donated to a nonprofit of your choice through our partnership with Beam Impact.
This year, we're excited to make an even bigger impact for GivingTuesday! On November 30, 2021, we're increasing donations to 5% of order totals. This way, you can feel extra good about shopping at a Climate Neutral Certified brand like MATE and donating money to a cause you believe in.
You can track our year-round donation progress here.
What is GivingTuesday?
Every year, on the Tuesday following Thanksgiving, people around the world make a united effort to show and promote generosity. GivingTuesday was created in 2012 at the 92nd Street Y in New York City and has evolved into a nonprofit organization with a mission to build a world where generosity is part of everyday life.
Choose Your Impact
There are four different nonprofits you can shop to support on GivingTuesday. 5% of your purchase will go toward funding a specific goal (at no additional cost to you!):
CLEAN OCEANS
Fund the removal of 70K lbs. of plastic from the ocean via
Surfrider Foundation
.
"The Surfrider Foundation is dedicated to the protection and enjoyment of the world's ocean, waves and beaches, for all people, through a powerful activist network."
SUSTAINABILITY
Fund 6 months of maintenance of a community garden providing affordable fruits & vegetables via
LA Neighborhood Land Trust
.
"LA Neighborhood Land Trust's mission is to contribute to the equity and well-being of our neighborhoods through the development of parks, gardens, and community-driven organizing."
GENDER EQUITY
Fund two 6-month stipends for organizers to advocate for the ban of toxic chemicals in menstrual products via
Women's Voices for the Earth
.
"Women's Voices for the Earth amplifies women's voices to eliminate the toxic chemicals that harm our health and communities."
ORGANIC FARMING
Fund two 5,000 gallon rainwater catchment tanks to help organic textile farmers be more resilient to droughts via Fibershed.
"Fibershed develops regional fiber systems that build soil & protect the health of our biosphere."
The Gift of Giving?
Our tip? Get all your holiday gift shopping done on GivingTuesday to maximize your donations! Bonus: Add a handwritten note to any present you give that includes the nonprofit and cause that was supported with the purchase. It'll make it that much more meaningful. Happy shopping!