Why (and how) we lowered our Organic Cotton prices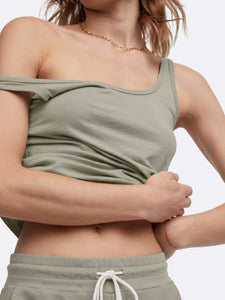 MATE Organic Cotton is better for your body and the planet, and now, it has even better pricing. Find out how we were able to make this change and why it's so important to our mission.
Major MATE news! We're lowering the price point of our Organic Cotton Jersey styles up to 25%. This is not a special sale or limited-time offer. This change represents our ongoing commitment to promoting the Dress Clean® lifestyle and helping more people shop sustainably. 
Our goal to evolve the apparel ecosystem is so much more than a single-item to-do list. Our standards and aspirations are all interconnected. We can't really be "Organic" unless we know the farmers harvesting our cotton are treated ethically. We can't be "Ethical" unless we know the end life of our products aren't leaching toxins into the soil. And we can't truly be "Sustainable" if our products aren't accessible to more people.
We're very aware that a major pain point of shopping sustainably is pricing accessibility. That's why we are continuously working to find new ways to pass savings onto our MATEs while maintaining our high standards for clean essentials.
So how is it possible?
Now that we are no longer selling MATE through outside retailers, we do not have to account for their pricing margins. Essentially, we're cutting out the middle man. Our Fleece and MOVE by MATE styles already reflect this direct-to-consumer pricing, and now we're super excited to apply it to one of our most loved and OG essentials—Organic Cotton Jersey. 
The tee is truly where it all began for us. We worked hard to make this basic item into a clean essential—organic, non-toxic, ethically made in LA, and made to last wear after wear after wear. Today, we're celebrating the fact that this MATE mainstay is more accessible and can't wait for even more MATEs to join Team Dress Clean.