Environmental Justice with Sarah Anderson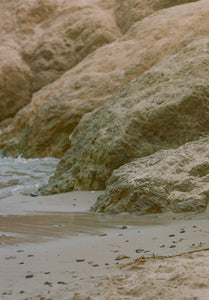 Could you introduce yourself and explain a bit about your field of work and research?
I am a professor at the Bren School of Environmental Science & Management at University of California Santa Barbara. I study how politics shapes the policies that we do (or don't) get from the political system, with a particular expert on congressional politics since I worked for a member of Congress before going to graduate school. I just published a book on Rejecting Compromise: Legislators' Fear of Primary Voters and have a large interdisciplinary project on how salient wildfires affect distribution of government resources. I focus on finding creative ways to use data to quantify these political phenomena such as using the federal budget to quantify policy priorities or attending legislator summits to do interviews. As the Associate Dean for Diversity, Equity, and Inclusion at the Bren School, I work to ensure that research, teaching, and service at the Bren School involves and empowers all communities. In all of my professional capacity, I work with students and faculty to overcome social and political barriers to solving environmental problems. 
Is EJ a political issue as much as it is a social justice issue?
I am a political scientist, so I admit that my answer is always that everything is about politics. And definitely achieving justice requires politics. Environmental justice requires understanding and changing the way that institutions make decisions in order to make sure the distribution of environmental goods (and bads, unfortunately) is equitable. 
How do you see environmental Justice issues interacting with social movements like Black Lives Matter?
Social movements are powerful drivers of change. They challenge the existing roles and rules. So environmental justice and social movements like Black Lives Matter can be synergistic. I've seen examples of this. Students are using the energy of Black Lives Matter to organize to make sure that environmental justice is included in curricula and existing environmental justice organizations are joining in to support and advance the aims of Black Lives Matter.  
Do you see environmental justice issues being a talking point in the 2020 election?
Unfortunately, when the economy is on people's minds, nothing else seems to make it onto the agenda. And we have COVID on top of that. That said, issues that draw contrasts between the candidates are often raised in debates, so social justice broadly may come up. I hope that environmental justice gets included in that discussion.  
What communities globally are most vulnerable to EJ issues?
Globally, one of the biggest environmental justice problems is climate justice. Those communities most at risk from climate-related disasters are often also very vulnerable communities. We have to be thinking about preparedness and about climate adaptation to reduce these risks. That's hard for governments, and even for people, both of which tend to be backward-looking rather than forward-thinking. Some of my research aims to understand how to harness the experiences of one community to make sure other communities also invest in preparedness. 
What communities in CA are most vulnerable to EJ issues?
There are vulnerable communities throughout California, from the Central Valley to neighborhoods in LA to rural areas and indigenous communities. Although there is definitely more to do, one California example that I think is really powerful is the Envirostar database from the Department of Toxic Substances Control. It allows everyone to see hazardous waste facilities and sites with potential or known contamination. So communities can know what is around them. I've been working with colleagues to understand how transparency like this can improve environmental quality and environmental justice. 
What are major EJ issues around the LA area?
Environmental justice issues permeate every environmental arena – from toxic releases to even issues like wildfire policy. For example, I've worked with colleagues on trying to understand how the experience of a disaster shapes what governments do. What we find is that governments allocate resources to communities that have just had a wildfire (where risk is probably lower due to the fuel removed by the fire). And the gap is even bigger between wealthier, more educated communities and their more vulnerable counterparts. LA is no exception to this and other environmental justice problems. One consideration that has grown out of our work on wildfire is in trying to find ways to help communities to better organize to get the resources they need. For example, can we scale up planning for wildfire so that not just wealthier communities do it, but whole regions benefit? I'm currently working with Ventura County to do just that.
What organizations are working to tackle these?
One organization in Santa Barbara and Ventura counties that is doing great environmental justice work by engaging the community is CAUSE. But really, the organizations doing great work are way too numerous to list. I'm especially excited by organizations that engage local leaders.
As an apparel company we mainly focus on ensuring that the cotton we source is organic to minimize the exposure of workers and consumers to pesticides, do you know of any other hotspot areas in apparel that present EJ issues?
Organic cotton is a really excellent way to start. As I'm sure you know, a lot of the environmental impact of our clothing actually comes from washing and drying it. And that immediately ties apparel to environmental justice issues related to water and to climate change. So, I'd encourage you to be thinking about how to get consumers to wash and dry their clothes less often. As a single mom of two kids, I'm very glad to be told to do less laundry!
How can environmentalists recognize their role in the Black Lives Matter movement?
Historically the environmental movement and the environmental justice movement have had a somewhat fraught relationship. I think, though, that we're in a moment where the two can better reconcile. The crises we're facing have made it so clear that the environmental movement needs to also be an environmental justice movement, which means it must also be an anti-racist and inclusive movement. Environmentalists need to recognize that the environmental protection they seek doesn't exist if the burdens are disproportionately borne by BIPOC communities. Young people are leading the way on this; they're driving action on climate change and they're also showing up to support the Black Lives Matter movement. They see these issues as intertwined.  
What resources do you recommend to learn more about these issues & take informed action?
There are some wonderful resources circulating for people who want to learn about Black Lives Matter, anti-racism, white privilege. I've been working my way through podcasts, roundtables, articles, and books. I'd encourage all your readers to look at those, but I won't list them again here. Instead, I'll just share the two books related to environmental justice on my bedside stand right now that I've found really helpful. 
"What is Critical Environmental Justice?" by my UCSB colleague, David Pellow
"Braiding Sweetgrass: Indigenous Wisdom, Scientific Knowledge and the Teachings of Plants" by Robin Wall Kimmerer