We don't like long distance relationships
When it comes to our factories, we say the closer, the better. Our supply chain is localized within a 17-mile radius of our headquarters in order to reduce our carbon footprint. Everything you see from MATE is cut, sewn, dyed, packaged, and shipped by a real, live Angeleno.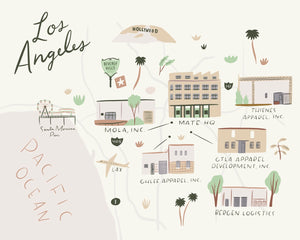 There's girl code and then there's MATE Code—the strict protocols we put in place to ensure that the factories we work with are safe, comfortable, fair, and compliant with California labor laws.
Learn more here.
Journey of a MATE tee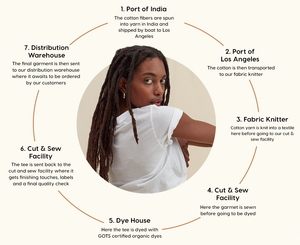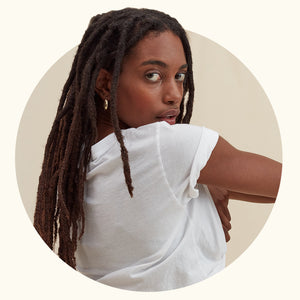 1. Port of India
The cotton fibers are spun into yarn in India and shipped by boat to Los Angeles
2. Port of Los Angeles
The cotton is then transported to our fabric knitter
3. Cut & Sew Facility
Here the garment is sewn before going to be dyed
4. Dye House
Here the tee is dyed with GOTS certified organic dyes
5. Cut & Sew Facility
The tee is sent back to the cut and sew facility where it gets finishing touches, labels and a final quality check
6. Distribution Warehouse
The final garment is then sent to our distribution warehouse where it awaits to be ordered by customers
Learn More About Our Supply Chain: