2022 Impact Report
Dress Clean
Clean Chemistry
We live by our Dress Clean™ mission because we think clothing should be a comfortable safe haven not a place for harmful chemicals and microplastics. Below we go into detail on how we address the messy chemical world of clothing manufacturing. We started MATE to address the chemical burden clothing manufacturing has on the planet and the people that live on it and we are on a mission to clean up the industry along the way.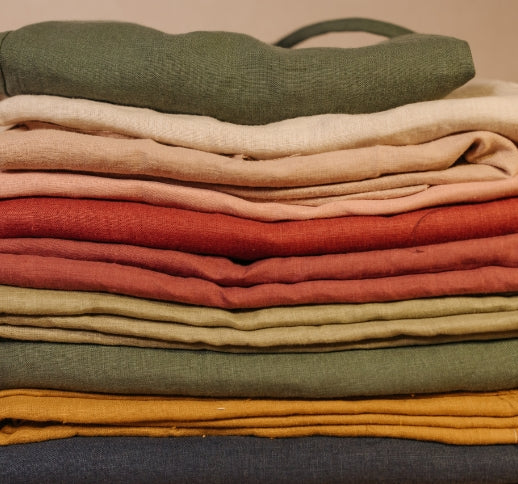 We keep our fabric portfolio purposefully small. This is because much of the chemical burden born from clothing is held in the fibers used to make fabric. We have committed to staying away from the major synthetic fibers like polyester and nylon since 2018.
To date we only utilize Organic Cotton, Flax Linen, TENCEL™ Lyocell, and have limited our Spandex use to 8% for any fabrication. We Choose Organic Cotton, Flax Linen, and TENCEL™ Lyocell for the following reasons…

Breathable
Microplastic free
Biobased
Good for sensitive skin
Biodegradable
Renewable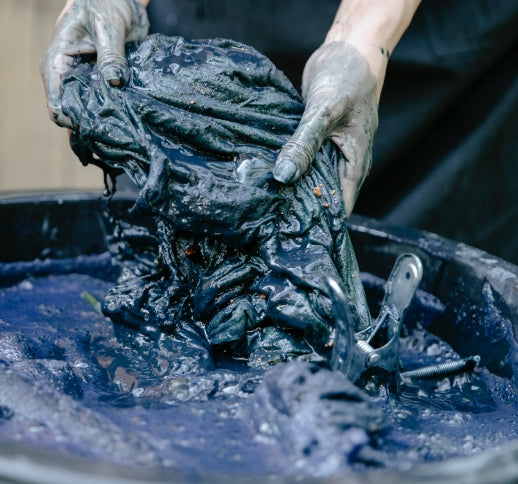 Dyes are the next major area of chemical concern in clothing manufacturing and an area we focus in. To address these chemical impacts we have worked with our dye houses to transition their dye material to GOTS approved organic dyes. We have also instituted our own restricted substance list that is made up of 31 specific chemicals and 49 dyes that have been proven to be harmful to people and the environment through their ability to bioaccumulate, persist in the environment and our bodies, and/or are a known carcinogen, mutagen, or endocrine disruptor.

We have been able to implement these chemical guidelines with all of our products that are garment dyed (the process of dying a garment after it has been cut and sewn) because we work directly with these facilities. We have unfortunately been unable to replicate this process with our piece dyed items (dye process where a roll of fabric is dyed before it is cut and sewn into a garment) because we do not have a direct relationship with these manufacturing partners. Our hope is to implement this policy across all styles by working closely with our supply chain to institute change.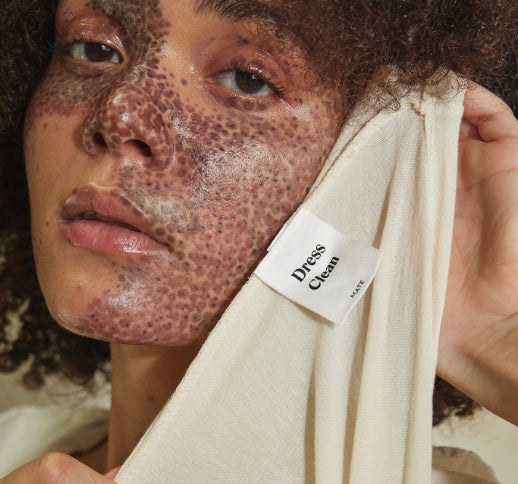 We always want to be doing better and we want to inspire the rest of the industry to do better as well. For our own improvement we have commissioned the research of 5 graduate researchers studying environmental science to perform a full chemical analysis on our entire supply chain. Their research will help us identify where we can still be doing better and how we can address the chemical burden our clothes still hold.

We have also worked to bring the rest of the industry along with us on our journey. This last year we launched our #ShowYourMaterials campaign over social media. This campaign encouraged brands large and small to transparently show what materials they used to make their product and list where they planned to make improvements. Through the help of our community this campaign reached 1.7 million people and engaged 11 clothing, footwear, and home textile brands.